Planted in straight perfect rows, used to form intricate designs, or simply broadcast out over the soil, a patch of spring lettuce is pure joy and a metaphor for much more!
I find that I enjoy things most when I become completely obsessed with them, diving in with abandon, finding joys in the challenges, and gaining wisdom along the way. Our small potager (or kitchen garden) has been that place of joy and learning for me and serves as a metaphor for my life. If I want to know how I am doing, I can just look outside and see what the garden is up to. Has it become mangy, overgrown, and in need of water? Then much in my life needs my attention, including the garden! Is it a place of abundance with beautiful ripening fruits, busy buzzing bees, and a team of sunflowers smiling down on everything? Then I am in a place of productivity and balance.
So let's take a look right now at our garden, formerly a small yard that my partner Jason and I have transformed surrounded by an 8-foot fence to keep deer from wandering in which also keeps out our dog Rose, eight cats, and eight chickens. My vision for the garden has always been all about symmetry and beauty with neat paths and a beautiful parterre in the middle with a rose topiary surrounded by herbs. Jason works at a nursery and is more focused on plant health and productivity and less on classic garden design. In the beginning there were tears as he would quickly create paths and beds, while I wished to have the fun of working from a detailed design. After the tears, came the growing, and we both have learned much from each other's gardening styles – now merging our talents. Jason's knowledge and appreciation of garden design has grown tremendously, while I've learned much about soil and plant care.
Right now the garden beds are almost completely empty and ready for spring planting. Some sturdy parsley plants survived our cold-for-southern-Oregon winter. A Spanish Lavender our neighbor Susan gifted me with sits in a pot waiting for the warm weather to arrive as do Susan and I so we can enjoy our talks across the fence. I see potential in the garden and in my life. I see the lovely raised beds Jason built as containers for creativity and productivity. I see our shared love for plants and for growing our foods and our medicines. I see the pink topiary rose I am going to plant this spring. The many projects I am birthing. And I see lettuce.
Our spring lettuce bed has always been a huge success. Each year I have approached it differently. These days I prefer neat, straight rows of alternating heirloom lettuces. Each with their own personality, taste, and texture forming beautiful stripes. I also enjoy planting mixed lettuce seeds close together in rows forming a beautiful collage. I pick the outer leaves each day and create a beautiful salad leaving the plants to continue growing till they bolt from the heat of summer. For anyone who has grown their own food, you know of the joy and the connection you receive – a deep connection with the rhythms that surround you and with your own personal rhythms.
So now in early March as our area begins to warm up, the garden beds are calling out to me to plant those first lettuce seeds and to begin to create the magic of the spring potager. I look to see what that means in my life as I too now am planting the seeds of projects, the seeds of abundance, the seeds of Magic in the work I am doing, in my co-creation with Jason, and ultimately with myself.
Enjoy your own Lettuce Patch this spring. Here are my favorite sources for Organic Lettuce Seeds: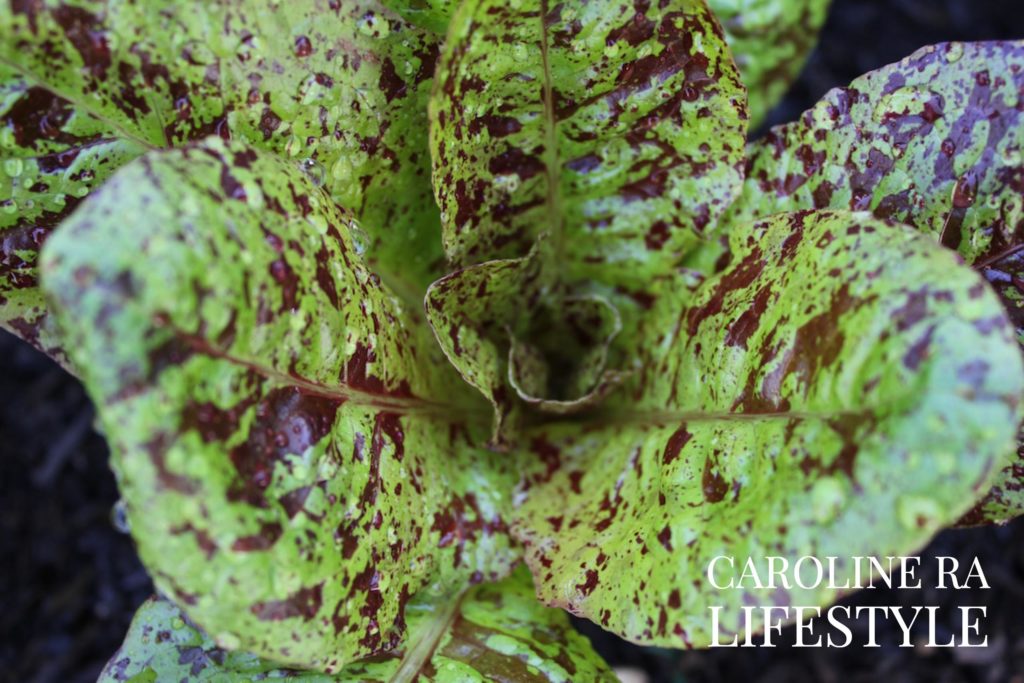 Copyright © 2017 Caroline Ra. All rights reserved.
MORE TOOLS & INSPIRATION!