Inspired by a lovely papaya purchased at the local co-op here in Ashland combined with research on the benefits of Papaya Seeds as an anti-parasitic, I put together this smoothie. The alchemy is excellent and the recipe makes for a delightful Sunday morning breakfast smoothie, but the ingredients are truly powerful superfoods each providing their own benefits.
I allowed the papaya to ripen till the skin had become much more yellow, then sliced it in half to reveal the many seeds inside. I scooped out the seeds from both halves and put them in a freezer bag, squeezed out the air and stored them flat in the freezer. I sliced the papaya halves, peeled each slice, cut it into chunks, and put all of the chunks in freezer containers and into the freezer to use as needed.
The papaya seeds, pumpkin seed oil, and cloves in the recipe are anti-parasitic, while the small amount of moringa powder acts as a mild laxative. The addition of avocado makes for a mousse-like smoothie. Use the smaller amount of avocado or substitute 1 Tablespoon Coconut Butter if you prefer more of a traditional smoothie texture. Have fun playing with this recipe to create your own Sunday Morning Papaya Parasite Cleanse Smoothie!
Yields: One 16-ounce Smoothie
Special Equipment: High-Powered Blender
Smoothie Ingredients:
1 Large Frozen Banana, cut into thirds and peeled
2 to 3 ounces frozen Papaya chunks (see above)
2 teaspoons fresh or frozen Papaya Seeds (see above)
1/6 to 1/4 Avocado, cut into chunks or 1 Tablespoon Coconut Butter
2 Tablespoons Pumpkin Seed Protein Powder
1 teaspoon Pumpkin Seed Oil
1 teaspoon Moringa Powder
1/2 teaspoon Camu Camu Powder
6 Chlorella Tablets or 1/2 teaspoon Chlorella Powder (broken-cell wall)
1 Tablespoon Maple Syrup or 1 large moist Medjool Date, pitted
1 Whole Clove
1 cup Spring or Filtered Water, preferably cold
Prepare Smoothie:
Place all ingredients in blender container. Using the blender tamper, if your model comes with one, starting on low speed and building to high speed, blend until extra-smooth, thick, and creamy. Scrape into a glass and enjoy with a spoon!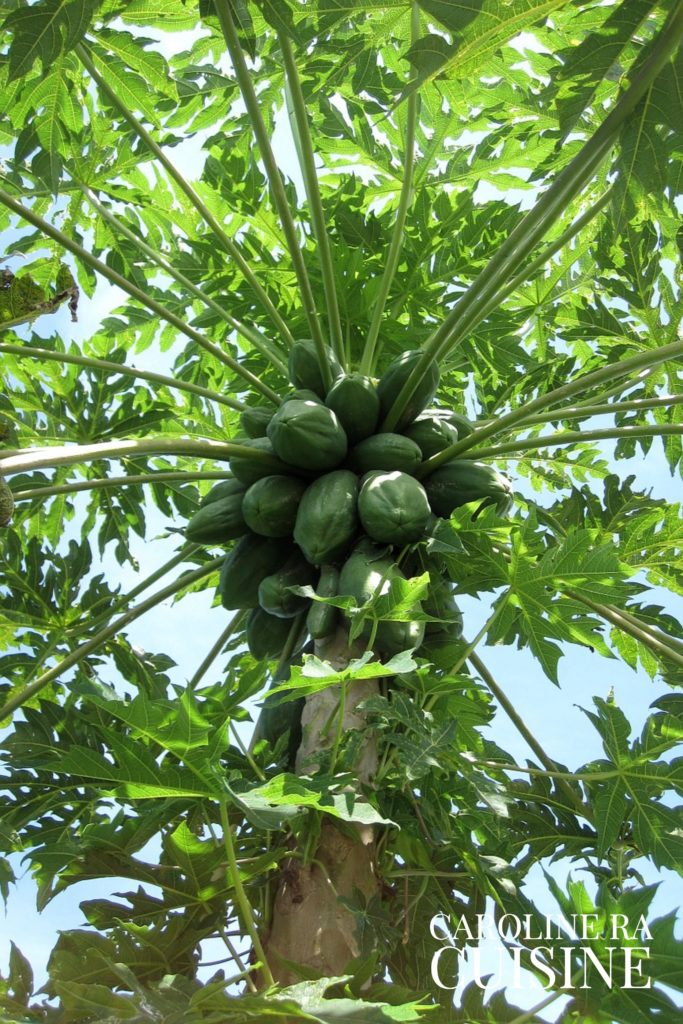 Copyright © 2017 Caroline Ra. All rights reserved.
MORE TOOLS AND INSPIRATION!