There are stories we have about ourselves that play in our head. Characters and plot lines that affect, and sometimes limit, our experience of self and our interactions with others. What if we could change those stories? How would that change our lives, our community, and our planet? Join Caroline as she welcomes her guests Dr. Lewis Mehl-Madrona and Barbara Mainguy, authors of Remapping Your Mind: The Neuroscience of Self-Transformation through Story.
Lewis is a physician and executive director of the Coyote Institute for Studies of Change and Transformation. He is the author of several books including Narrative Medicine and Coyote Medicine. Lewis specializes in weaving the wisdom of indigenous culture into his work as a physician. Barbara is a psychotherapist and education director for the Coyote Institute. Together, Lewis and Barbara bring the power of story as narrative therapy to their patients. In this interview, they share the beauty and power of story with us both on a personal level and on a global scale.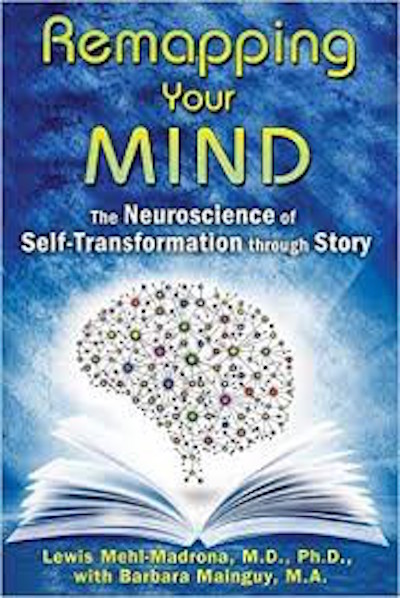 MORE INSPIRATIONAL INTERVIEWS!