Join me for this very special show as we welcome magic into our lives! My guests Normandi Ellis and Nicki Scully are priestesses of magic, in service to Ma'at, keepers of truth devoted to personal and planetary transformation. And when they enter your life, it means you are ready to answer to a higher calling as they will awaken within you a deeper purpose. Normandi and Nicki both answered the call when the Egyptian neteru came to each of them asking for them to dedicate their lives to working with the wisdom that these gods and goddesses embody. Each of them is a masterful writer, a compassionate healer, and a wise and loving teacher. Their latest co-creation The Union of Isis and Thoth: Magic and Initiatory Practices of Ancient Egypt is an inspirational guide to creating a personal temple where one can then connect with the Egyptian neteru and with one's own higher purpose. In this interview they describe their many years of work with the Egyptian neteru, the etheric temple they have built at Nicki's sanctuary, and how initiates can work with the book to become an oracle. Enjoy this magical show with two wise and loving teachers!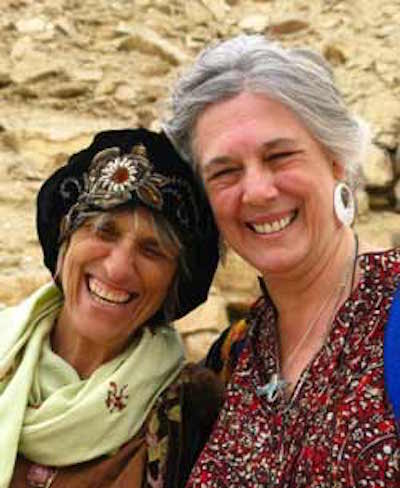 Deep gratitude to Brian Zach and Synrgy for the use of their song 'Embrace The Change.'
Copyright © 2016 Caroline Ra. All rights reserved.
MORE INSPIRATIONAL INTERVIEWS!